Title I Family Engagement
Welcome to our Parkwood Family!
Parkwood Elementary is committed to helping our parents and families. We are excited to provide a variety of academic events throughout the year to promote learning and community.

Parkwood's Family Engagement Coordinator, Tracey Callahan, is available to assist you in any way. Please call or email her if you need assistance, have questions, or want information on ways to help your child.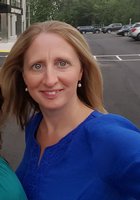 tracey.callahan@hcbe.net (478) 210-8019 (M thru F 7:45-4:00)
Parkwood Elementary believes that Family Engagement means the participation of parents in regular, two-way, and meaningful communication involving student academic learning and other school activities.

Parkwood Elementary and our school district have adopted the National Network of Partnership Schools (NNPS) for Family-School Partnerships as the school's model in engaging parents, students, and the community. These standards are –

1. Parenting
2. Communicating
3. Volunteering
4. Learning at Home
5. Decision Making
6. Collaborating with Community

Parkwood Elementary invites all parents to share ideas and ways to involve other parents to build partnerships with school, families, and the community. parents can also submit their ideas or suggestions during all activities and meetings as well as through our parent surveys and website.
"Be the change that makes a difference!"
News You Can Use Newsletters
2021-2022 Title 1 Documents
2021-2022 District-Level Parent and Family Engagement Plan
Parkwood Elementary School encourages parents and family members to follow us on social media (Facebook), connect with teachers using Classroom Dojo, and give input/feedback regarding Decision Making.