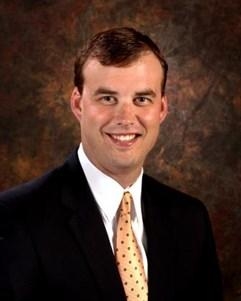 Dr. Greg Peavy
Principal
Contact: 478-929-7822
Welcome to Parkwood Elementary School. We are excited that you have chosen to visit our website.
We, at Parkwood, are dedicated to ensuring that all students receive rigorous instruction that is relevant to what all students will need to reach their goals. Teachers collaboratively plan to improve student achievement and to build relationships with our young people. We are committed to creating an environment that is safe and academically focused. It is our desire that all of our stakeholders will commit to the continuous improvement of Parkwood. We want all our students to reach their full potential. It is our passion to make sure that every student has that opportunity.
If you have any questions or concerns, please feel free to contact me.
Sincerely,
Dr. Greg Peavy
Principal
Dr. Peavy's Biography
Dr. Greg Peavy is a native of Warner Robins and has been an educator in the Houston County School District since 1993. He received a Bachelor's degree in Music Education from Columbus State University in 1993. Dr. Peavy holds Masters and Specialist degrees in Educational Leadership from Georgia College and State University, as well as a Doctorate in Educational Administration from Argosy University.
Dr. Peavy has been married to Paula, his high school sweetheart, since 1993. Paula is also an educator in the district. They have been blessed with two children, Morgan (NHS c/o 2014) and Colin (NHS c/o 2016).